Each month Rachael, Active Bidding Construction News Reporter, will highlight the top project viewed by our members in our virtual plan room! This month, learn more about the new central complex for the Kent County Road Commission.
The new central complex was designed by Hobbs and Black Architects with Owen Ames Kimball Co as the Construction Manager. Bidders submit their bids in late August for this project, which has an estimated cost of $50 million. The new facility will include a new salt-storage building, a new vehicle wash building, a new storage building, and related facilities. 
Before constructing the new buildings, there will be some required sitework.
Track this project in our online plan room to receive the latest updates in your nightly email!
Not a member of the Builders Exchange of Michigan? Submit a free demo request to see more projects like this, with full plans, specs, and addenda notifications!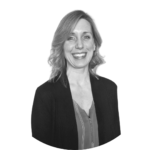 Rachael, Construction News Reporter
Builders Exchange of Michigan Active Bidding Department
Rachael has been with the Builders Exchange of Michigan as a Construction News Reporter for 6 years.
Project Details
Category: Governmental
Type: New Construction