Each month Rachael, Active Bidding Construction News Reporter, will highlight the top project viewed by our members in our virtual plan room! This month, learn more about the new Administration Building for Forest Hills  Public Schools!
This new Administration Building will be approximately 30,668 square feet and includes all trades, from Landscaping to Technology & Communications. The new facility will be located on the Fine Arts / Aquatic Center site of Forest Hills High School.
This project was part of a bond proposal that aims to invest in the district's infrastructure by upgrading aging. systems to save operational costs, secure Forest Hills schools by upgrading safety measures, and inspire students by providing modern learning environments.
Bidding in late June, this project has GMB Architecture + Engineering as the Architect and Owen Ames Kimball Co as the Construction Manager.
Track this project in our online plan room to receive the latest updates in your nightly email!
Not a member of the Builders Exchange of Michigan? Request a free demo of our online plan room to see more projects like this, with full plans, specs, and addenda notifications!
Project Details
Category: Institutional
Type: New Construction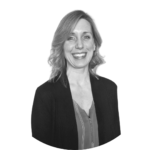 Rachael, Construction News Reporter
Builders Exchange of Michigan Active Bidding Department
Rachael has been with the Builders Exchange of Michigan as a Construction News Reporter for 6 years.