Each month Rachael, Active Bidding Construction News Reporter, has highlighted the top project viewed by our members in our virtual plan room! This month, check out the Project of the Year – the project viewed the most times from January – December 2021 by our members!
The New Athletics Complex for Caledonia Community Schools is a collaborative effort between the school district and the YMCA, the first of its kind in the nation. The facility will include a competition pool with a diving well, leisure pool, gymnasium, group fitness, cardio/weight area, locker rooms, restrooms, offices, hospitality spaces, and a kid zone. 
The project was bid in mid-August 2021 and received over 9,000 views in our planroom! With Stantec Architecture as the architect and Rockford Construction as the construction manager, this $22 million dollar project contained work for all divisions and specialties. 
Track this project in our online plan room to receive the latest updates in your nightly email!
Not a member of the Builders Exchange of Michigan? Submit a free demo request to see more projects like this, with full plans, specs, and addenda notifications!
Project Details
Category: Institutional
Type: New Construction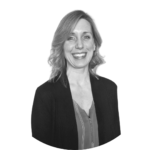 Rachael, Construction News Reporter
Builders Exchange of Michigan Active Bidding Department
Rachael has been with the Builders Exchange of Michigan as a Construction News Reporter for 6 years.