Each month Rachael, Active Bidding Construction News Reporter, will highlight the top project viewed by our members in our virtual plan room! This month, learn more about the new airport operations center planned for Gerald R. Ford International Airport in Grand Rapids, Michigan.
The new airport operations center was designed by DLZ Michigan Inc with prime bidders submitting their bids earlier this week. This 11,600 square-foot new facility will be constructed on an undeveloped site, primarily located on the non-secure (landside) of the airport perimeter security fence.
In the project specifications, Gerald R. Ford International Airport Authority has required that the prime contractor select a portion of work available on the project for DBE participation. 
Track this project in our online plan room to receive the latest updates in your nightly email!
Not a member of the Builders Exchange of Michigan? Submit a free demo request to see more projects like this, with full plans, specs, and addenda notifications!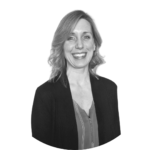 Rachael, Construction News Reporter
Builders Exchange of Michigan Active Bidding Department
Rachael has been with the Builders Exchange of Michigan as a Construction News Reporter for 6 years.
Project Details
Category: Governmental
Type: New Construction