Each month Rachael, Active Bidding Construction News Reporter, will highlight the top project viewed by our members in our virtual plan room! This month, learn more about the new downtown justice facility planned in Kalamazoo, Michigan.
The Kalamazoo Downtown Justice Facility was designed by TowerPinkster with CSM Group as the Construction Manager. This five-story, 161,378 square-foot new building is located on one city block in downtown Kalamazoo. The facility will house both circuit and district courts, judge's chambers, jury assembly and deliberation space, and associated office functions. The basement will house secure parking, as well as secure holding areas.
The exterior of the building is compromised of a mixture of curtain wall and ultra-high-performance concrete panels. The remainder of the site is pedestrian walkways, utility areas, and landscaping with dry stack stone. This project is completely designed and all work will be bid in this phase.
Track this project in our online plan room to receive the latest updates in your nightly email!
Not a member of the Builders Exchange of Michigan? Submit a free demo request to see more projects like this, with full plans, specs, and addenda notifications!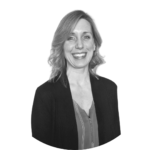 Rachael, Construction News Reporter
Builders Exchange of Michigan Active Bidding Department
Rachael has been with the Builders Exchange of Michigan as a Construction News Reporter for 6 years.