Each month Rachael, Active Bidding Construction News Reporter, will highlight the top project viewed by our members in our virtual plan room! This month, learn more about the third and final bid package for the Byron Center Public Schools 2020 bond project!
The Byron Center Public Schools Bid Package 3C project is the final bid package in a series of three bid packages consisting of the balance of construction trades, bid categories 05 through 44, for the construction of a new intermediate school building. Designed by TowerPinkster with Owen Ames Kimball Co as the Construction Manager, this three-story new building will include innovative classroom spaces, a state-of-the-art science lab, and STEM classrooms. There will also be breakout spaces for individual learning, a full-size gym, choir, band, and art spaces. This project is part of the $80 million bond-funded improvement project, which passed in May 2020, and mentioned in the Spring 2020 School Bond issue of The Source.
The new building is for fifth and sixth graders, with a separate project to renovate the current Nickels building to become a K-4 facility. This final bid package had a due date of May 26th, and will most likely have apparent low and contract award results for trades contractors in the coming weeks.
Track this project in our online plan room to receive the latest updates in your nightly email!
Not a member of the Builders Exchange of Michigan? Submit a free demo request to see more projects like this, with full plans, specs, and addenda notifications!
Project Details
Category: Institutional
Type: New Construction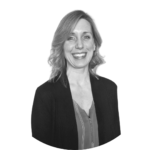 Rachael, Construction News Reporter
Builders Exchange of Michigan Active Bidding Department
Rachael has been with the Builders Exchange of Michigan as a Construction News Reporter for 6 years.