Once you're logged in to our members-only site, you'll be directed to the My Deskpad page. The Deskpad provides you the ability to view many different updates on one single page. Let's take a look at My Deskpad to give you a better understanding of how that first page works.
Reminders
My Reminders automatically post if you are tracking a project that is out for bid or if you create one yourself. To create a reminder, just click on Add Reminder at the top right of the section.
My Nightly Emails
You can view all of your nightly email information under the green "My Nightly Emails" section. You can filter the results for that specific day or for the last 5 days. In reference to the Nightly Email, it will display your New Filter Results by clicking on the indicated box, any Tracked Project Changes and/or addenda from your filters, and all your tracked projects, under My Tracked Projects. If for any reason you do not receive the Nightly Update email, please let me know. It should appear in your inbox first thing in the morning as long as you have projects tracked or filters set up where the Include in Nightly Email box checked.
New Project Activity
The dark blue section below My Nightly Emails, allows you to view New Project Activity. You can see this information from the last time you logged in, the last 24 or 48 hours, or you can customize it with specific dates. This information refers to ALL new project activity and it may or may not pertain to your filters at all. It will also appear in your Nightly Update email and I suggest looking over the titles of the projects, clicking on any that you'd like to view, and tracking any projects that are relevant that you'd like to consider bidding on. If you decide that some of those projects should be hitting your filters, look over the scope & notes in the body of the project to see what words you could use and add them to the keywords in your filters. You can also see the New Apparent Lows and Contract Awards once we receive the information and they are posted. New Projects in Planning will also be displayed in this section.
My Private Projects
The lighter blue section on the Deskpad represents My Private Projects and can be accessed by invitation only with a code given to you from a CM/GC that has the project posted in our Private Planroom Plus. If you need to access this plan room, please contact me and I will connect you with someone who can help.
Bid Calendar
The Bid Calendar provides you with information of all projects out for bid, from Monday-Friday, by clicking on View Entire Month underneath the dates. The calendar will also display, in red, any projects you are tracking on the day they are bidding.
Quick Search
The Quick Search option, while valuable in many respects, should not be relied upon entirely as a substitute for creating and running relevant filters. If you need assistance, please contact me. The Quick Search option will allow you to check the proper phase, with Bidding as the default. It will only look up one word and it will show the entire State of Michigan. You cannot designate specific geographic areas. This can only be done on your filter map. The Quick Search can help you find specific types of projects, like assisted-living, churches, or offices if the word is in the title or scope & notes of the project. You can look up a specific county and/or city if needed. This is a great option, but should not be the only one used just because it's easy and convenient. It will not provide you with all the information you need.
Need help with the My Deskpad page?
All in all, My Deskpad can be most helpful to you as a member. If you have questions, you can also click on the Help tab and go to View all help topics to listen to a quick 10-15 minute video or feel free to reach out to me anytime. 
Check out other articles written about your membership here.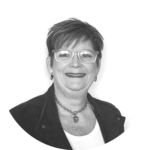 Cheryl, Member Engagement Specialist
Builders Exchange of Michigan
Cheryl is responsible for the effective communication of member benefits, training, and retention of services. She is the administrator of membership accounts and liaison for member relations.