When was the last time you connected with us at the Builders Exchange of Michigan? We miss you and want to hear from you! Here are just a few reasons to connect:
Email or call us with an update on what's new at your company or a project you completed that we could spotlight for you!
Website Training – whether you're a new or current member and would like to see all the exciting opportunities on the member platform to help grow your business.
Update your company information, email addresses & users on your BX Account
Introduce yourself – if we've never met, let's meet! I love hearing about you & your company + your business needs & future goals.
Sales training using our online platform. With many years of sales experience, I can help you find new leads and learn how to build a pipeline of future business.
For help creating effective filters to find & receive relevant projects in your Nightly email.
Learn how to be competitive in the industry by tracking projects, competitors, and/or companies you'd like to partner with on a project.
To place an Ad in The Source Magazine. Our exclusive publication will be out before you know it and space & size availability is limited first to come/first served.
Refer a friend or acquaintance that could benefit from our services. Did you know that we will advertise your company on our website and social media if you refer another company to us that becomes a member?
Upgrade your membership! If you currently have a Standard Membership and cannot view documents, contact us for the affordable, pro-rated rate to upgrade now.
Add other office locations. Would you like to bid locally from each of your office locations? Let's talk about what would work best. We can add all of your geographic locations to your account for easy bidding.
Enhance your Buyers Guide! Add your logo + more classified and trade name listings to your account for better searchability.
How to connect? Click on this link & give a brief description of your needs. We'll get back to you as soon as possible.
Check out other articles written about your membership here.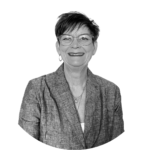 Cheryl, Member Engagement Specialist
Builders Exchange of Michigan
Cheryl is responsible for the effective communication of member benefits, training, and retention of services. She is the administrator of membership accounts and liaison for member relations.