September 2022: On Your Radar Becky talks about a new apartment complex, county animal services and adoption center, and more!
NEW JAIL FACILITY / Project ID 2018-0653
Builders Exchange has been reporting on this $50 million project since 2018. The county will be seeking bond vote approval for funding the project in November. Plans call for a new, 71,592 square foot, 120-bed jail. As of August 9th, the county had not yet entered into an agreement with any design firms.
REDEVELOPMENT OF UNDERUTILIZED SCHOOL BUILDINGS / Project ID 2022-234B 
A school district is considering closing school buildings and renovating or constructing new buildings due to the district's declining enrollment. Possibilities may be to turn some of the sites into parks or community centers, etc. The school board is in the very preliminary stages of developing a new facilities master plan which they hope to approve by December 2022.
NEW APARTMENT COMPLEX / Project ID 2022-23E3 
Proposed is the construction of an $8 million apartment development consisting of four buildings with 41 residential units as well as surface parking. The city's Economic Development Corporation reviewed a resolution approving a Grant Proceeds Disbursement Agreement related to a Michigan Department of Environment, Great Lakes and Energy (EGLE) Grant Application in late July.
SENIOR HOUSING DEVELOPMENT / Project ID's 2022-12E4 and 2022-12E4-A 
The total development cost is estimated at $21.3 million. This low-income senior housing development will include 70-74 units. There will be recreational and communal spaces for the residents including a community garden, in-unit washer and dryer, dishwashers, central air, elevator access to all units, and a roof deck.
NEW PUBLIC SAFETY BUILDING / Project ID 2022-24D3 
The city plans to seek voter approval for a bond on November 8th that would help fund the  $175 million new public safety building and renovations to fire stations. This will allow the current 2 police facilities to be at one location. The exact location is yet to be determined but it is likely to be situated close to the geographic center of the city.
NEW FIRE STATION / Project ID 2022-251C and 2022-251D 
The Department completed a Fire Station Feasibility and Facility Study in the winter of 2021 which resulted in identifying an approximately 22,000-plus square foot facility. The request for qualifications/proposals for both architectural and engineering services as well as construction management services is due on September 23rd. Cost estimates will be established by January 2023 and conceptual drawings will be ready by March 2023 in time for a bond proposal on the May 2023 ballot.
LARGE SCALE INDUSTRIAL DEVELOPMENT / Project ID 2022-2560 
This project is in the very early planning stages. Plans include 5 buildings of varying sizes with at least one of the buildings being 430,000 square feet.
COUNTY ANIMAL SERVICES AND ADOPTION CENTER / Project ID 2022-2562
The center will be seeking voter approval on November 8th for a millage increase to help support this $6 million project. The current facility is 8,000 square feet and some concepts show the new building will be 15,500 square feet.
Can't find a project in planning? Contact us.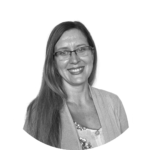 Becky, Construction News Reporter
Builders Exchange of Michigan Planning Department
Becky has been with the Builders Exchange of Michigan as a Construction News Reporter since 2010. She enjoys finding out about projects in the early planning stages and building relationships with project owners, architects, and engineers.