In the September 2021: On Your Radar report, I'll highlight a town center development, a new recreation center, a new senior living facility, and more!
PROPOSED LARGE SCALE MULTIPURPOSE SPORTS COMPLEX / Project ID 2021-23C3
This project is a $45 million public-private partnership and plans are to open the facility in early 2025. There will be at least two connected structures: a 130,000-square-foot facility that will house an elevated indoor walking path, courts for basketball and volleyball, and conference space available for special events hosted at the complex; and a 100,000-square-foot indoor dome that will host football, soccer, lacrosse, baseball, and softball games.
NEW INDEPENDENT SENIOR LIVING FACILITY / Project ID 2021-2002
Bidding for this facility is expected to begin in 2022. Plans include 119 units. This out of state developer is expanding their reach across Michigan. For additional information on senior facilities in the planning stage with this same developer, see projects: 2020-1BC5; 2021-1660; 2021-1A12.
NEW EMERGENCY OPERATIONS CENTER, SHERIFF'S OFFICE TRAINING CENTER, AND STRATEGIC STORAGE FACILITY / Project ID's 2019-00DA; 2021-202E; 2021-2032
Builders Exchange started reporting on these facilities in January of 2019. The board of commissioners is now considering authorizing a feasibility study. The estimates are as follows: operations center $48.4 million; sheriff's office $25.16 million; and storage facility $14.75 million.
LARGE SCALE TOWN CENTER DEVELOPMENT / Project ID's 2021-209B; 2021-209C
The vision for this development is to create an activated plaza and streetscape. Plans call for a total of 60,000 square feet of space with 20-25 retail units including a grocery store, and an initial phase of 250 one-, two-, and three-bedroom residential units. Plans also include a hotel. Groundbreaking is projected for July 2022 with completion in 2 and a half to 3 years.
REDEVELOPMENT OF FORMER HOSPITAL SITE FOR A PARANORMAL ATTRACTION / Project ID's 2021-22FC; 2021-22FD; 2021-22FE
The total capital investment will be between $12.8 million and $13.8 million. Several buildings will be removed, and several will be remodeled including a firehouse which will be redeveloped into a cafe. There will also be a haunted attraction themed event center and escape rooms. Construction is slated to begin this fall, however work on the site will take several years to complete.
NEW LARGE SCALE RECREATION CENTER / Project ID 2021-22BE
This $30 million project is in the preliminary discussion stage and the location is to be determined. Plans are for a 100,000 square foot community center.
NEW WAREHOUSES AND LIGHT INDUSTRIAL BUILDINGS / Project ID 2021-231F
Proposed is the construction of 7 warehouse/light industrial buildings, totaling 2,161,968 square feet. Also proposed is commercial development including a convenience store with gas pumps and a car wash. Last month, the city's planning commission reviewed the rezoning and special land use requests.

Track these projects in our online plan room to receive the latest updates in your nightly email!
Can't find a project in planning? Contact us.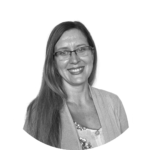 Becky, Construction News Reporter
Builders Exchange of Michigan Planning Department
Becky has been with the Builders Exchange of Michigan as a Construction News Reporter for 10 years. She enjoys finding out about projects in the early planning stages and building relationships with project owners, architects, and engineers.