October 2022: On Your Radar
APARTMENT DEVELOPMENT PHASES 1 AND 2 / Project ID's 2021-014B and 2021-014B-A
Phase one consists of a four-story building with 52 units and is estimated at $14.9 million while phase two will include another four-story building with 35 units estimated at $11.9 million. Construction on phase one is expected to start in March 2023 while phase two is slated for construction in 2024.
LARGE SALCE EXPANSION OF A MANUFACTURING FACILITY / Project ID's 2022-2678 and 2022-2678-A
The project will be completed in multiple phases over the next 4 to 5 years and is estimated to be a $75 million investment. The Phase 1 expansion will be comprised of a new warehouse and manufacturing buildings to accommodate new machines. The Phase 2 expansion will consist of additional investments in manufacturing equipment and building and land acquisition.
RENOVATIONS TO A JUVENILE HOME / Project ID

2022-26A2 
The Juvenile Home will receive $8 million in several renovations as part of a rebranding, and to improve the aging building originally constructed in 1957. The new additions will more than double the building footprint, increasing it from 15,760 square feet to 33,105 square feet.
LARGE SCALE HOTEL / Project ID 2019-3111-A 
The $137.3 million hotel will be 14 stories tall with 290 rooms and 30,000 square feet of hotel amenities and ground-level retail space. Construction is slated to begin in 2024 with completion in 3 years.
REDEVELOPMENT OF A BUILDING FOR A LIBRARY AND OTHER USES / Project ID 2022-284D
Proposed is the redevelopment of a vacant former 21,330 square foot school building. The Township is in the process of performing its due diligence. Commercial inspections, survey, appraisals, and phase 1 environmental will be taking place over the next several weeks.
NEW LIVE WORK MIXED USE BUILDING / Project ID 2022-22E1-A 
Plans for this $15 million building include 11,000 square feet of commercial space and 34 apartment units. Businesses within the building may include: a coffee shop/brewery, hair store, beauty salon, ice cream shop, small restaurants, fitness studio, flower shop, bookstore, and event center. Construction is planned to begin next spring with completion in late fall 2023.
LARGE SCALE BATTERY MANUFACTURING PLANT / Project ID 2022-28B4 
Operations are slated to begin in 2024 for this $2.36 billion development! Plans for the development include land improvements, buildings, machinery, and equipment across four phases.
EXPANSION OF A MAUFACTURING COMPANY / Project ID 2022-29FA
They are in the final planning phases for this $39 million project scheduled for groundbreaking in early 2023. Plans are to construct a second plant west of its current plant expansion.
Can't find a project in planning? Contact us.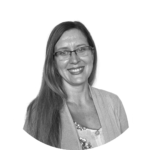 Becky, Construction News Reporter
Builders Exchange of Michigan Planning Department
Becky has been with the Builders Exchange of Michigan as a Construction News Reporter since 2010. She enjoys finding out about projects in the early planning stages and building relationships with project owners, architects, and engineers.