November 2022: On Your Radar
EXPANSION OF A CASINO / Project ID 2022-2AA0
This $65 expansion will be released for bidding this winter with construction planned for the spring. This project will add 134 more guest rooms with balconies, nearly doubling the size of the hotel; a spa and massage therapy room; a pool and splash pad area; multiple hot tubs; an arcade, and a fitness center. There will also be gardens, fishing piers, outdoor patios, and more.
EXPANSION FOR THE COLLEGE OF BUSINESS AND COLLEGE OF COMPUTING FOR A UNIVERSITY / Project ID's 2022-2AA2 and 2022-2AA2-A
The phase 1 estimate is $70 million for 175,000 square feet and phase 2 is estimated at $60 million for 150,000 square feet. Plans are to start project planning and working to select a construction management and architectural firm in February or March. The university is waiting to see if the State of Michigan approves the project for Capital Outlay funding before proceeding.
NEW ASSISTED LIVING AND MEMORY CARE FACILITY / Project ID 2022-2B04
Per the general contractor, this $31 project is still in the planning stage. The community will be housed in a single two-wing building containing 52 units for assisted living and 32 units for memory care residents.
 NEW COMMUNITY CENTER / Project ID 2022-2B7D 
The $25.5 million facility is anticipated to have an aquatic center, gym, an elevated track, flexible meeting space, and rental rooms for classes and activities. There may also be a coffee shop and teen hang out space. There are 3 identified properties. A final report and site recommendation is anticipated to be presented to the City Council in February 2023.
 LARGE SCALE MEDICAL CORRIDOR / Project ID 2022-2BF2
The idea is to create a $100 million central complex that would attract the build-out of restaurants or hotels. Plans include a new behavioral health clinic and groundbreaking is anticipated by March 21, 2024.
 EXPANSION OF A SPORTS COMPLEX / Project ID 2022-2C42
This $11 million project will be going through a capital campaign period where bidding may be feasible a year from now. The complex will include a new championship softball field equipped with synthetic turf, grandstands, lighting, and a press box for youth, amateur, and collegiate athletes. Plans also include three flexible fields for baseball and softball, 20 pickleball courts, the resurfacing of a main field, a new playground area, and 450 additional parking spaces.
 NEW CAREER AND ENGINEERING TECHNOLOGY FACILITY FOR A UNIVERSITY / Project ID 2022-2D0A
This $28.6 million project is dependent on state funding for construction. Approval has been received for schematic design. Through this capital outlay request, the university plans to revitalize approximately 113,000 square feet of lab, classroom, and public space into a vibrant, modern high-tech teaching facility for future engineers and technical career professionals.
 LARGE SCALE TRANSIT STATION AND WORKFORCE HOUSING DEVELOPMENT / Project ID's 2020-0160, 2020-0160-A, 2020-0160-B, 2020-0160-C, 2020-0160-D, 2020-1E16
Builders Exchange has been reporting on this development since January of 2020. Plans include an operations facility, a bus transfer station, and 200 multi-family residential units in five 3-story buildings. The residential portion of the project is estimated at $65 million and phase 1 is slated to cost $20-$22 million.
 Can't find a project in planning? Contact us.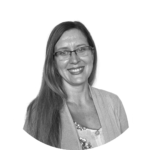 Becky, Construction News Reporter
Builders Exchange of Michigan Planning Department
Becky has been with the Builders Exchange of Michigan as a Construction News Reporter since 2010. She enjoys finding out about projects in the early planning stages and building relationships with project owners, architects, and engineers.