This month's On Your Radar features a Special Report on the May 2021 School Bond Proposal vote and the votes are in! May's school bond results are now available, and many bond proposals have passed. Here are a few takeaways from the May 4th election:
Five of the nine proposals that failed, failed by a margin of 2% or less. The Galesburg-Augusta bond only failed by two votes: 803-805! I predict that these proposals will be revisited and placed on the ballot again later this year in August or November since they were so narrowly defeated.
Approximately 27% of the bond proposals failed. In comparison, zero bond proposals failed in May of 2020 and 29% failed in May of 2019.
The estimates varied widely starting from $1.38 million for Whitefish Township Community Schools in Chippewa County up to the largest estimate of $192 million for Kentwood Public Schools in Kent County. Both proposals passed.
As for non-school bond projects, in the regular May 2021: On Your Radar segment, here's a few projects I've been watching closely this past month:
TOURIST DESTINATION AQUARIUM  / Project ID 2021-10C2
A feasibility study may be commissioned in early 2022. This would be a major marine exhibit that may include a shark tank, a coral reef, a walkthrough tunnel, or floor viewing wall, and an exhibit on freshwater systems and the Great Lakes.
LARGESCALE LUXURY MIXED USE DEVELOPMENT / Project ID's 2021-0FEA, 2021-0FEC, 2021-0FEE, 2021-0FEF, 2021-0FF0, 2021-0FF1
Phase 1 will consist of 35 duplex buildings with a total of 70 units and 3 single-family buildings. Phase 2 will consist of 20 duplex buildings with a total of 40 units and 1 single-family building. The commercial phase will include a variety store, a bank, a fast-food restaurant, and a coffee shop.
NEW HOTEL / Project ID 2021-1011
The new hotel will be approximately 43,540 square feet and will have 92 rooms. Rooms will cater to both single travelers and families, providing amenities such as an indoor fitness center, an indoor pool, a lounge, outdoor seating, a small convenience market, and grab-and-go breakfast.
PROPOSED LARGESCALE MIXED-USE DEVELOPMENT ON AN ORCHARD SITE / Project ID's 2021-11ED, 2021-11EF, 2021-11F1, 2021-11F4, 2021-11F5
There will be 2 residential communities containing 121 homesites and 40 duplex homes. The cider mill component will contain a cider press, bakery, and sweet treats production, small café, retail sales and corporate office space. There will also be a tasting room, an event venue, and other amenities within a village center and activity area. The conceptual plan was reviewed by the township planning commission in April.
NEW SENIOR LIVING FACILITY / Project ID 2021-10A3
There will be approximately 110 assisted living and memory care units, and associated amenities across the three-story building. The project is in the very early stages of development and there will not be a construction management firm for at least 6 months.
NEW WATER TREATMENT PLANT AND PUMP STATION / Project ID 2021-11A5
This $9.7 million project will consist of a new concrete gravity filtered plant and pump station. The design process will take place over the summer and fall with bidding in early 2022 and construction starting in the spring of 2022.
LARGESCALE LAKEFRONT DEVELOPMENT / Project ID 2021-0DC3
Proposed is the redevelopment of the mall's parking lot into a 135,000 square foot office building, 585 apartments, and a grocery store.
FOUR-STORY MIXED-USE BUILDING  / Project ID 2021-11CB, 2021-11CD, 2021-11D4, 2021-11D7
This project will be broken into 5 phases and will include boat storage, a forklift in/out system, 280 slip marina, restaurant, retail, boat condos, and residential condos. Phases 1 and 2 will commence yet this year.
NEW SPORTS COMPLEX / Project ID 2021-1248
About a quarter of the $10 million estimate for this project has been raised. The 56,000 square foot complex will feature a football field, basketball court, soccer, and other sports. The facility is slated to open in 2022.

Track these projects in our online plan room to receive the latest updates in your nightly email!
Can't find a project in planning? Contact us.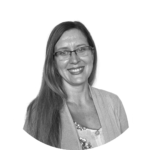 Becky, Construction News Reporter
Builders Exchange of Michigan Planning Department
Becky has been with the Builders Exchange of Michigan as a Construction News Reporter for 10 years. She enjoys finding out about projects in the early planning stages and building relationships with project owners, architects, and engineers.