June 2023: On Your Radar
LARGE-SCALE MULTI FAMILY HOUSING DEVELOPMENT / Project ID 2023-0FAD
Plans for this $37.8 million development call for 190 total units including 72 one-bedroom units and 118 two-bedroom units. There will also be a fitness center, outdoor pickleball/tennis courts, and dedicated garden and playground areas. Bidding and construction schedules are not yet available.
MASSIVE ELECTRIC VEHICLE BATTERY PLANT / Project ID's 2023-084F; 2023-084F-C
The $3.5 billion battery plant will be roughly 2.5 million square feet. The RFQ for Construction Manager at Risk services is due on 7/25/23. Water is planned to be delivered to the site by 9/30/24 and plans are to start producing batteries by 2026.
LARGE-SCALE MIXED-USE DEVELOPMENT / Project ID 2023-11AA
This project is expected to generate a total capital investment of $9.4 million and is expected to cost $19 million. The plan is comprised of at least 8 projects with 18 buildings, 29 commercial units, and 73 residential units.
This $20 million multigenerational recreation center will be three stories and approximately 50,000 square feet. The Request for Proposals for design and construction administration services is due on 7/12/23.
MASSIVE ELECTRIC VEHICLE RESEARCH AND SUPPLIER PARK / Project ID 2023-1087
Proposed is the redevelopment of a 50-acre former manufacturing property for an electric vehicle research and supplier park. This project is estimated at $460 million.
LARGE-SCALE FISH FARM / Project ID 2023-194B
There will be two large buildings totaling 100,000 square feet with water tanks controlled for light, current, feed, and temperature. Groundbreaking is slated for October 2023.
NEW FRESHWATER RESEARCH AND INNOVATION HUB / Project ID's 2023-0325; 2023-0325-A
The estimate for phase 1 and 2 is $60 million. Phase 1 consists of the buildout of an improved pier and learning center. Phase 2 consists of an 85,000 square foot center including building a classroom, lab, a start-up incubation space, and upgraded docking space for research vessels at the pier.
NEW MIXED USE ENTERTAINMENT CENTER / Project ID 2022-31C4-A
Plans for this $7.5 million, 40,026 entertainment center call for five bocce ball courts, a restaurant, bar, private event space, and a 55-space indoor parking deck. Bidding is tentatively planned for October with construction anticipated to begin in December with completion in 2024.
Can't find a project in planning? Contact us.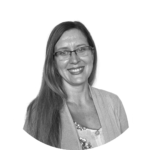 Becky, Construction News Reporter
Builders Exchange of Michigan Planning Department
Becky has been with the Builders Exchange of Michigan as a Construction News Reporter since 2010. She enjoys finding out about projects in the early planning stages and building relationships with project owners, architects, and engineers.