June 2022: On Your Radar features a new community hub in the works, an expansion of a theme park, and more!
KID ZONE PROJECT AT A ZOO / Project ID 2020-2AD
Builders Exchange has been reporting on this $22 million since 2020. It is now scheduled to break ground in the spring of 2023. The Kid Zone will consist of an aerial trail 16 feet from the ground, a treehouse play structure, a water feature for splashing, a sheltered seating area, a tot's area for infants, and interactive exhibits.
HOTEL WITH CONDOS / Project ID 2022-17E1
As of June 6th, per the developer, the purchase agreement has not yet been finalized. The first floor will include the check-in, lobby, kitchen, and restaurant of the hotel. The second and third floors will consist of hotel rooms, and the fourth floor will be for condos.
RESIDENTIAL TREATMENT CENTER AND RECREATIONAL FACILITY / Project ID 2022-1890
Construction is slated to begin during quarter 1 of 2023 on this $11 million project. This 18,000 square foot facility will include 24 bedrooms, a creative space dedicated to art and music therapy, quiet areas for after-school tutoring, a sensory room, a mudroom and laundry room, a full-service kitchen, and private offices. Plans also call for a multi-purpose floor to allow for basketball, soccer, and other sports as well as theatre and talent shows in a new recreation center.
PHASE 1 AND 2 RENOVATIONS TO A CHURCH BUILDING / Project ID 2022-197A and 2022-197A-A
Phase 1 is planned to begin around June 2023. Phase 1 will focus on improvements to the gym and classrooms and phase 2 will focus on sanctuary upgrades. Phases 1 and 2 are estimated to cost about $1 million.
 REHABILITATION OF AN EXISTING BUILDING FOR MIXED USE / Project ID 2022-1924
The city's Brownfield Redevelopment Authority considered a Brownfield Plan Amendment for the project in May. The total investment in the project is estimated between $3.613 and $4.1 million, with hard construction costs of approximately $3.6 million. The 17,325 square foot first floor will contain retail space, and the 14,850 square foot basement will provide storage. There will be 14,160 square feet of office space on the second floor.
LARGE SCALE REDEVELOPMENT OF A RELIGIOUS CAMPUS INTO MIXED USE INCLUDING AFFORDABLE HOUSING / Project ID 2022-192A
Total project costs are anticipated to be $28 million, with hard construction costs of $20.5 million. Demolition is planned for fall 2022 with completion in the spring of 2024. The plan is to use the 177,000 square foot building for affordable rental housing, office, and event space with a commercial kitchen. This residential component will provide 108 apartments, and there will also be a daycare in the building.
 PHASE 1 AND 2 FOR A COMMUNITY HUB / Project ID's 2022-19AB and 2022-19AB-A
Phase I will include the main entry lobby, early learning center, and a variety of other spaces for community partners. Phase II will include a first-floor health clinic, and 2nd-floor wellness and office spaces. Construction is slated to begin on phase 1 in fall 2022.
EXPANSION OF A THEME PARK / Project ID 2022-1A6F
Proposed is the construction of new restrooms, an event center, a tractor track, and a new entrance building. Construction on the new entrance building is planned for fall 2022.
Can't find a project in planning? Contact us.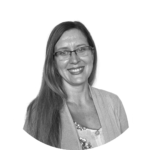 Becky, Construction News Reporter
Builders Exchange of Michigan Planning Department
Becky has been with the Builders Exchange of Michigan as a Construction News Reporter since 2010. She enjoys finding out about projects in the early planning stages and building relationships with project owners, architects, and engineers.