July 2022: On Your Radar features a remodel of a large-scale grocery store, redevelopment of a former elementary school into an apartment building, and more!
REMODEL OF A LARGE-SCALE GROCERY STORE / Project ID 2022-1A95
Construction is planned to begin on the 255,007 square-foot store in September. The plan is to entirely remodel the store interior; update the building facades; reconfigure and expand the pharmacy drive-thru, as well as remodel the detached gas station building.
REPLACEMENT OF A FIRE STATION / Project ID 2022-1B4A
This $5.8 million project is in the early conceptual design stage. The current station is landlocked and outgrown in both living quarters/offices and the apparatus bay.
LARGE SCALE TRUCK TERMINAL / Project ID 2022-1BB3
Plans for the 25.63-acre site may include a truck repair facility and/or an office building. The owner has a list of targeted tenants which include utility companies, waste companies, bus companies, companies that need outside storage of heavy equipment, and trailer leasing companies.
REDEVELOPMENT OF A FORMER ELEMENTARY SCHOOL INTO AN APARTMENT BUILDING / Project ID 2022-1BD4
Construction on this $5 million project is slated to begin this fall. The 24,000 square foot building will consist of 27 units including studios apartments, one-bedroom apartments, two-bedroom apartments, a gym, event space, and a courtyard.
 LARGE SCALE BUILDING FOR A MANUFACTURER / Project ID 2022-1B7D
This $70 million 3-story building will be 175,000 square feet. Construction is slated to begin during late summer or early fall.
NEW RECREATION CENTER / Project ID's 2022-1D0C and 2022-1D0C-A
The first phase of this $20 million rec center is slated for completion by the end of 2024. Plans call for a new 25,000 square foot multi-use building and upgrades to current facilities.
 WORKFORCE HOUSING DEVELOPMENT / Project ID 2022-1D28
This development will consist of 2 four-story buildings with a total of 222 units and a leasing office with amenities such as a game/community room with a kitchen/ fitness center and a four-unit live/work building. The Michigan State Housing Development Authority (MSHDA) discussed authorizing a mortgage loan for the $55 million projects in June. Initial closing and disbursement are scheduled for September.
LARGE SCALE PRODUCTION FACILITY / Project ID 2022-1D2A
The owner is investing an estimated $430 million into this project. Plans include the renovation a 168,000-square-foot facility which will begin later this year. They hope to start production by late 2025 or early 2026.
Can't find a project in planning? Contact us.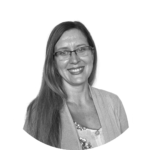 Becky, Construction News Reporter
Builders Exchange of Michigan Planning Department
Becky has been with the Builders Exchange of Michigan as a Construction News Reporter since 2010. She enjoys finding out about projects in the early planning stages and building relationships with project owners, architects, and engineers.