July 2020: On Your Radar features the expansion of a drug facility, renovations for a boutique mixed-use development, & more!
REDEVELOPMENT OF A BLOCK FOR MIXED AND PUBLIC USE / Project ID 2021-1855
The $2.7 million development will be anchored by a three-story building, which will be renovated for mixed-use providing retail space on the first floor, and 18 apartments above. There will also be 2 other new mixed-use buildings on the block.
REDEVELOPMENT OF A LARGE-SCALE BUILDING FOR LOFT APARTMENTS / Project ID 2021-19C2
The 118,000 square foot building is proposed to be redeveloped with the first two floors of approximately 16,500 square feet of net rentable commercial space to remain in place (including the mezzanine and basement), and 12 stories with 132 residential loft apartment units. Construction is slated to begin later this year on this $7 to $9 million project.
RENOVATIONS FOR A BOUTIQUE MIXED-USE DEVELOPMENT / Project ID 2021-1A4E
This project may be ready to bid in September. Proposed are renovations for a four-story mixed-use development with 39 apartment units and ground-floor retail. The retail space will be about 5,400 square feet and there will be studios, one-bedroom, and two-bedroom units, with 50 parking spaces planned for under the building.
NEW LARGE-SCALE DATA CENTER / Project ID 2021-1ADC
The project was reviewed by the township planning commission in June. Plans consist of 304 parking spaces and a 312,114 square foot data center.
EXPANSION OF A DRUG FACILITY / Project ID 2021-1B52
Plans are to construct a 13,692 square foot addition onto the existing building. The project estimate is approximately $4.8 million.
LARGE SCALE REDEVELOPMENT FOR 3 INDUSTRIAL BUILDINGS / Project ID 2021-1B4C
The project investment is roughly $230 million. The buildings will be 250,000 square feet; 838,000 square feet; and 771,000 square feet. The developer is currently under contract to purchase the land.
LARGE SCALE REDEVELOPMENT FOR A WAREHOUSE AND DISTRIBUTION CENTER / Project ID 2021-1A9A
The Michigan Economic Development Corporation recently approved a $1.5 million grant in support of this $17 million project. Plans include a 500,000 square foot warehouse and distribution center.
LARGE SCALE RECYCLING CENTER / Project ID 2021-1895
This 100,000 square foot facility will be equipped with state-of-the-art sorting equipment to process post-consumer residential recyclables. There will also be a 20,000 square foot container maintenance center and a new 50,000 square foot building for a vehicle maintenance garage and office space for regional administrative and operational staff. The estimated cost of acquisition and construction is $25 million.
Track these projects in our online plan room to receive the latest updates in your nightly email!
Can't find a project in planning? Contact us.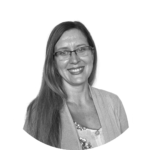 Becky, Construction News Reporter
Builders Exchange of Michigan Planning Department
Becky has been with the Builders Exchange of Michigan as a Construction News Reporter for 10 years. She enjoys finding out about projects in the early planning stages and building relationships with project owners, architects, and engineers.