January 2023: On Your Radar
NEW HEALTH CENTER / Project ID 2022-315D
This $10.4 million health center will be 17,300 square feet. The new building will provide primary and specialty care, including cardiology, obstetrics, gynecology, psychiatry, and counseling as well as rotating specialties. The facility will provide 75 percent more space than the present center with room to grow and expand. Construction is slated to begin in March with completion in May of 2024.
LARGE-SCALE WELLNESS RESORT / Project ID 2023-0080
The approximately 100-acre site will feature a lodge, cottages, cabins, a spa, and fitness center, children's programming space, and other amenities. The main lodge will be 69,800 square feet and will include guestrooms, a multi-use room, a restaurant, a market, back-of-the-house services, and administrative offices.
RENOVATION AND ADDITION FOR A BUILDING FOR THE COLLEGE OF AVIATION / Project ID 2022-3244
This $40 million project is in the early planning stages. A design firm has not yet been selected. The Aviation Education Center will provide labs, a simulator facility, classroom space, and a research center.
LARGE-SCALE RESIDENTIAL AND MEDICAL DEVELOPMENT / Project ID 2023-002D
This multi-generational residential development will have 172 homes in a variety of types along with 2 medical office buildings and 4 open park areas with trails. The project is expected to be constructed in 5 phases on the 46-acre site.
EXPANSION FOR AN EQUIPMENT MANUFACTURER / Project ID 2022-3286
The $38.7 million addition will include 19,000 square feet of production space and a two-story, 20,000-square-foot employee experience area. The company is also considering additional land acquisitions near its existing facility to support future growth.
LARGE-SCALE INDUSTRIAL BUILDING  / Project2022-333C
Proposed is the construction of an 824,223-square-foot industrial building which will be used for state-of-the-art aluminum shredding and sorting. The township planning commission reviewed the site plans early last month.
Can't find a project in planning? Contact us.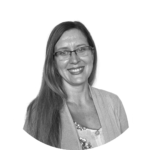 Becky, Construction News Reporter
Builders Exchange of Michigan Planning Department
Becky has been with the Builders Exchange of Michigan as a Construction News Reporter since 2010. She enjoys finding out about projects in the early planning stages and building relationships with project owners, architects, and engineers.