January 2021: On Your Radar features a new social club, a new 108-room hotel, a new behavioral health facility, & more!
LARGE SCALE SPECULATIVE INDUSTRIAL / WAREHOUSE BUILDING AT A FORMER PLANT / Project ID 2020-2A8D
This $47.9 million project is scheduled to be operational by January 2022. Plans are to demolish the 916,000 square foot facility currently standing on the site. The new building will be about 682,000 square feet.
NEW BEHAVIORAL HEALTH FACILITY / Project ID 2020-2AA6
The $50 million two-story, 130,000 square foot behavioral health facility will accommodate 192 beds. The new behavioral health hospital will also serve as a new center of excellence of comprehensive inpatient services. Construction is expected to start this summer.
NEW HOTEL / Project ID 2020-2A84
Construction is slated to begin in April on this 108-room hotel. Plans include an indoor pool, an indoor/outdoor hot tub, and a beach bar for guests and the public.
THREE LARGE SCALE SPECULATIVE INDUSTRIAL WAREHOUSE BUILDINGS / Project ID 2020-2A88
Altogether, the buildings will total 1.04 million square feet. One of the buildings will be 335,960 square feet, and the other two buildings will be 354,151 square feet. The local township planning commission reviewed the project in November, and it will be reviewed again in January.
Planning Project Statistic: In 2020, 3,085 planning projects were updated, and 2,165 were newly posted in our virtual plan room. As for all the planning projects we're currently reporting on, 49% are privately funded!
NEW SOCIAL CLUB / Project ID 2020-2AE4
Construction on this $3 million project is expected to begin during early 2021 with opening slated for the spring or summer of 2022. The two-story building will have a food hall with 6-7 food vendor units; a full-service bar; a common kitchen prep and cooler space; a portable wall system for flexible gallery and private event space; a redesigned patio; and a second-floor mezzanine for shuffleboard courts, an art gallery, and a small bar.
TOWNHOME AND APARTMENT DEVELOPMENT / Project ID 2020-2B2D
Proposed is 206 dwelling units within townhome style, two-story buildings with attached garages that transition to two-story apartment buildings. The township reviewed the rezoning request in November, however, according to the project engineer, this is still a year away from any kind of site plan review.
DRY MARINA AND TOWNHOME DEVELOPMENT / Project ID 2020-2B49
Plans include the construction of 35 townhomes as well as storage for up to 300 boats in a heated garage are. It will cost an estimated $4 million to construct the dry marina and the new parking and $5 million for the townhome development.
RENOVATION AND EXPANSION OF A VOCATIONAL-TECHNICAL BUILDING FOR A COLLEGE / Project ID 2020-2C3F
This $30 million project includes renovations to an existing two-story, 105,000 square foot building as well as a 50,000 square foot addition. This is the college's fiscal year 2021 capital outlay major project request.
Track these projects in our online plan room to receive the latest updates in your nightly email!
Can't find a project in planning? Contact us.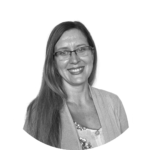 Becky, Construction News Reporter
Builders Exchange of Michigan Planning Department
Becky has been with the Builders Exchange of Michigan as a Construction News Reporter for 10 years. She enjoys finding out about projects in the early planning stages and building relationships with project owners, architects, and engineers.