February 2023: On Your Radar
LARGE SCALE INDOOR DRIVING RANGE / Project ID 2023-00C8
Proposed is a Topgolf-style indoor driving range to add a year-round component to this local golf course. This project is in the early planning stage while conducting a feasibility study. The city will look at a variety of funding sources.
LARGE SCALE REDEVELOPMENT OF A 17-ACRE SITE FOR MIXED USE /Project IDs 2023-0159 and 2023-017F
The City began assembling the property for mixed-use in November 2019 and the current plan for this $60 million project is to bring a national grocery store to the site as an anchor tenant for commercial space as well as a restaurant chain. There may also be a five-unit and eight-unit apartment building. Infrastructure installment is anticipated to be complete by 7/31/23.
NEW STUDENT HOUSING FOR A COMMUNITY COLLEGE / Project ID 2023-02CB
Initial thoughts for this $6 million project are for a single building containing 60-100 total beds with pods featuring perhaps 6 bedrooms each, bathrooms, and a shared living/ kitchen area. This month the college will decide if it will use the same architects that they have used in the past or release bids for new architects.
LARGE SCALE NINE BUILDING APARTMENT COMPLEX / Project ID 2023-033E
Plans for this $31 million project call for 8 three-story residential buildings and 1 single-story community building with a leasing office. The community center and green will provide a resident pool and terrace, park, fire pits, and pickleball courts. Groundbreaking is anticipated in late 2023 or early 2024.
NEW CHILDREN'S MUSEUM / Project ID 2023-042F
This project is in the very early stages, and they have not yet selected a location. The museum is anticipated to open in late 2024 or early 2025.
NEW RESEARCH AND INNOVATION CENTER FOR A COLLEGE / Project ID 2023-0325
Plans for the $60 million 85,000 square foot center include building a classroom, lab, a start-up incubation space, and upgraded docking space for research vessels at the pier. This project is in the early planning stages as they likely won't even see the funding for at least 12 months.
RENOVATION OF A MUNICIPAL BUILDING FOR A MIXED-USE DEVELOPMENT / Project ID 2023-04AA
Plans for this $11 to $12 million development consist of 50 condos, a rooftop bar and restaurant, and a park area. The city will be seeking voter approval to sell the municipal building on May 2nd.
LARGE-SCALE MIXED-USE DEVELOPMENT / Project IDs 2023-05A6 and 2023-05A6-A
This massive $150 million development includes approximately 375 apartment dwellings, 60,000 square feet of commercial space, and 80,000 square feet of self-storage space. An additional 100 units are planned for a future phase. Phase 1 of this 3-year project is slated to begin in the fall.
Can't find a project in planning? Contact us.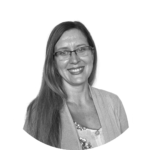 Becky, Construction News Reporter
Builders Exchange of Michigan Planning Department
Becky has been with the Builders Exchange of Michigan as a Construction News Reporter since 2010. She enjoys finding out about projects in the early planning stages and building relationships with project owners, architects, and engineers.