In the December 2021: On Your Radar report, I'll highlight a redevelopment of a property for mixed-use, a large scale warehouse, and more!
LARGE SCALE WAREHOUSE / Project ID 2021-2B37 
Proposed is the construction of a 1.2 million square foot build-to-suit warehouse distribution building on a 190.5-acre site. The tenant has not been disclosed however, the developer has done work for FedEx Corp, Amazon, and others.
SEVERAL DRIVE THRU MEDICAL CLINICS / Project IDs 2021-16CD, 2021-2B5D, 2021-2B5E
The owner is planning at least 2 new locations in 2022, with the goal of an additional three, ranging from the north and south side of Kent County as well as over in the Detroit area.
NEW LARGE SCALE DIGITAL LEARNING LAB FOR A UNIVERSITY / Project ID 2021-2C74
This $75 million project is the university's Fiscal Year 2023 Capital Outlay major project request for future state funding. The 130,000 square foot space will feature a curated slate of physical – audio and video studios, fabrication labs, research centers, and presentation space – and software tools – audio and video editing, graphic design, data visualization, 3-D modeling, and website development – will be integrated to create an easily accessible hub for the development of digital skills.
RFI DEVELOPER SERVICES – REDEVELOPMENT OF PROPERTY FOR MIXED-USE / Project ID 2021-2D64 
The Builders Exchange Planning Team also reports on several RFP/Q's and RFI's for architectural and engineering services, consulting services, etc., and for developers as well. This Request For Information for Developers is due on December 31st. Specifically, the city is looking to sell a 3.33-acre, city-owned property to a developer for the purpose of its redevelopment as a mixed-use project that aligns with the city's master plan and vision.
NEW COMMUNITY BUILDING / Project ID 2021-2DE3
This $7 million project is in the conceptual stages. The building will be about 44,000 square feet and will house various community recreation needs, including multi-use courts, fitness center area, track, game-room/ arcade, classroom/ meeting room, and multi-use room.
REDEVELOPMENT FOR AFFORDABLE SENIOR HOUSING / Project ID 2021-2E13
Last month the Michigan State Housing Development Authority (MSHDA) approved a request for a mortgage loan towards this $16.6 million project. The development is located on over 8 acres containing 96 one- and two-bedroom apartments in one 3-story building. Work is slated for completion in March 2023.
REDEVELOPMENT OF A MALL FOR A LARGE SCALE MIXED-USE DEVELOLPMENT / Project ID 2021-2E0C 
Included in the conceptual site plans are a 100,807 square foot self-storage facility, retail spaces varying from 1,200 square feet to 10,000 square feet, and a 2,496 square foot café. Conceptual plans were reviewed by the city early this month.
HYDRO ALUMINUM RECYCLING PLANT / Project ID 2021-2DF6 
Plans are to start construction early in the second quarter of 2022. The $140 million new state-of-the-art plant will be able to produce 120,000 tons of aluminum extrusion ingot per year and will have about 70 new employees.

Track these projects in our online plan room to receive the latest updates in your nightly email!
Can't find a project in planning? Contact us.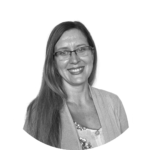 Becky, Construction News Reporter
Builders Exchange of Michigan Planning Department
Becky has been with the Builders Exchange of Michigan as a Construction News Reporter for 10 years. She enjoys finding out about projects in the early planning stages and building relationships with project owners, architects, and engineers.