August 2021: On Your Radar
features multiple new warehouses, a new recreational facility, a new global mall, and more!
LARGE SCALE REDEVELOPMENT FOR A MANUFACTURER / Project ID 2021-1B8E
Plans are to invest $35 to $45 million for the new manufacturing facility. Plans include approximately 455,000 square feet of interior upgrades to the north half of a 911,000 square foot building.
RENOVATIONS FOR NEW GLOBAL MALL / Project ID 2021-1B8D
Plans call for a 200,000 square foot global mall geared towards the Indian and Asian American community. Plans include filling the building with 80 to 100 shops including possibly grocery stores, a movie theatre, fast food or restaurants, an indoor sports area, and a free community center.
NEW INNOVATION AND ENTREPRENEURSHIP CENTER FOR A UNIVERSITY / Project ID 2021-1C4D
This project is in the very early stages of development. The center will provide a physical innovation space with both specialized and open areas to allow any major to benefit through mentorship, guidance, and space for new and exciting ideas.
LARGE SCALE WAREHOUSE AND DISTRIBUTION CENTER / Project ID 2021-1DC2
The 1,080,308 square foot building will be constructed at a 120-acre site. Groundbreaking is slated for September.
NEW MAUFACTURING, WAREHOUSE, AND LABORATORY SPACE / Project ID 2021-1E50
Plans are to invest $35 million. Proposed is the demolition of an existing building and the build-out of 25,000 square feet of manufacturing, warehousing, and laboratory space.
CONVERSION OF A HOTEL INTO AN APARTMENT BUILDING / Project ID 2021-1EE1
The city planning commission reviewed the site plan at the end of July. Proposed is the conversion of a 151-unit extended-stay hotel into 151 apartment units, along with site improvements. The units will range in size from 475 to 600 square feet.
NEW RECREATIONAL FACILITY / Project ID 2021-1F1C
The project is in the fundraising stage and the owner hopes to close on the property soon. They will need a local architect and contractors for site work, erecting the pre-engineered steel building, asphalt or concrete, HVAC, and more. Plans include 6 indoor tennis courts, 8 indoor pickleball courts, and potentially outside courts as well.
NEW HOTEL / Project ID 2021-1F24
Proposed is the construction of a 105-room hotel on vacant property. The township planning commission is scheduled to review the PUD revision request on August 17.
NEW SENIOR HOUSING DEVELOPMENT / Project ID 2021-1F41
Proposed is the construction of a four-story building with 53 apartments for seniors, including 6 for seniors with disabilities. The owner is planning on closing on the property in early quarter 2 of 2022 with construction beginning in the same quarter pending tax credit approval.
Track these projects in our online plan room to receive the latest updates in your nightly email!
Can't find a project in planning? Contact us.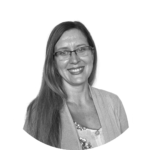 Becky, Construction News Reporter
Builders Exchange of Michigan Planning Department
Becky has been with the Builders Exchange of Michigan as a Construction News Reporter for 10 years. She enjoys finding out about projects in the early planning stages and building relationships with project owners, architects, and engineers.