In this Special Report segment of On Your Radar, we'll explore the first quarter of 2021, and the trends we've seen with upcoming projects in the construction industry.
In the past few years, the Builders Exchange of Michigan Planning Department saw an increase in senior living facilities, likely due to a large amount of the Baby Boomer generation moving into retirement. The hotel industry was hit substantially hard by COVID-19. Because of this, we've also seen a few hotels being converted into senior living facilities and market-rate apartments.
There has also been a continuous increase in marijuana facilities, both dispensaries and growing facilities, because of marijuana legalization in Michigan.
Redevelopment of large former paper mills and vacant industrial sites, often into mixed-use developments, have occurred in the past year, specifically redevelopment into wind farms and renewable energy source locations. Former 'brick and mortar' malls and large former developments are also being converted into mixed-use sites, as people continue to shop online more often than in-store.
Of course, with the continued pandemic, many planned projects are still being put on hold or canceled due to the near doubling of material prices. Read on for more information on the past month's most interesting projects!
SHIPPING CONTAINER HOTELS  / Project ID's 2021-0EB1, 2021-0EB3, & 2021-0EB5
The designer is looking at 3 possible locations in Michigan for these unique luxury hotels. They are currently working on building their construction management team. The prototype boutique micro hotel includes 20 to 30 rooms made from shipping containers.
WAREHOUSE / LOGISTICS BUILDING – PHASE 1, 2 AND 3 / Project ID's 2021-09FB & 2021-09FC
The total square footage for all 3 phases is 275,625. The preliminary area site plan (PASP) and rezoning request was reviewed by the city in March and a tenant had not been secured at that time.
REDEVELOPMENT FOR A LARGE-SCALE APARTMENT DEVELOPMENT / Project ID 2021-0B7F
Plans call for a 753-unit apartment development with 2 parking garages and 614 parking spaces. Plans also include a rooftop garden, a public courtyard, an art mural, and a café. Bidding and construction schedules are not yet available.
RENOVATIONS TO A VISUAL AND PERFORMING ARTS BUILDING ON A COLLEGE CAMPUS / Project ID 2021-0A69
The HVAC and mechanical systems alone are estimated to be more than $3 million for this $8 million project. The 76,285 square foot building is 42 years old and houses a theater, art labs, a gallery, and many classrooms. The building needs significant renovations which include improving energy efficiency, the fire suppression system, and using existing space to better serve students and the community.
SEVERAL PRIMARY CARE CENTERS FOR SENIORS / Project ID 2021-0C6C
The investment is estimated at $25 million for hiring, building, and equipping primary care centers. Proposed are six new facilities in Wayne County and surrounding areas.
NEW MANUFACTURING FACILITY / Project ID 2021-0CA3
The owner is working towards 10% participation overall in connection with the project for Micro-Local Business Enterprises (MLBEs), Women-Owned Business Enterprises (WBE), and Minority-Owned Business Enterprises (MBE).* The total project investment is estimated at $7.4 million and includes the demolition of a dormant, 48,000 square foot foundry building and the construction of approximately 55,000 square feet of manufacturing space in its place.
LARGE SCALE REDEVELOPMENT OF A MALL PARKING LOT INTO A MIXED-USE DEVELOPMENT / Project ID 2021-0DC3
Proposed is the redevelopment of the mall's parking lot into a 135,000 square foot office building, 585 apartments, and a grocery store.
FOUR-STORY MIXED-USE BUILDING  / Project ID 2021-0C64
Construction is slated to begin in July on this $4.7 million building. The proposed building is designed to accommodate a mixture of retail and office space, along with two live-work units on the ground floor, private office space on the second floor, and a total of 18 apartment units on the third and fourth floors.

Track these projects in our online plan room to receive the latest updates in your nightly email!
Can't find a project in planning? Contact us.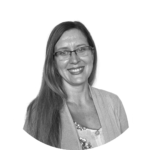 Becky, Construction News Reporter
Builders Exchange of Michigan Planning Department
Becky has been with the Builders Exchange of Michigan as a Construction News Reporter for 10 years. She enjoys finding out about projects in the early planning stages and building relationships with project owners, architects, and engineers.