As the summer winds down we're facing possible slow-downs or even hard stops to construction projects. This is why it's a great time to look ahead and prepare for the future. How do you begin planning with a purpose? As a member of the Builders Exchange of Michigan, you have a wealth of information and training opportunities to help grow your business. Here are a few tips on what to do with downtime when it happens.
Build a Pipeline
Did you know that one thing that sets us apart as an Exchange is the opportunity to see projects in our Planning Division? Our planning team consists of very thorough & conscientious reporters, who spend numerous hours researching, posting, and following up on projects that are still in the planning stages of construction. One of the most important things that you can do is set up relevant planning filters and track projects as they move through the construction process. As you track projects, you'll receive notification of any status changes and addendums. Once the project moves into the active bidding stage, you'll be able to continue following it.
Be Proactive
Access the Research Center in the Builders Exchange of Michigan planroom and contact companies you'd like to collaborate with on future projects. You can search for a specific company, a person, or a company type. After you've found the company you're looking for, you can view their project or track them to receive notifications when they're added to a project.
You can also add your company to Bidders lists to build your exposure around the services or products you provide. This is especially beneficial to suppliers and manufacturers.
Participate in Planroom Training
Whether you are a new or existing member, planroom training is incredibly beneficial. Visit our events calendar to register for the next upcoming training session. You'll learn how to navigate our online planroom, find the right projects, and search for companies.
We're offering a few different training sessions in the Fall of 2021 broken into certain specialties to help you receive the most relevant information. Join us for the session most relevant to you so you can begin planning with a purpose to have a successful 2022.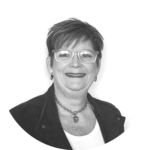 Cheryl, Member Engagement Specialist
Builders Exchange of Michigan
Cheryl is responsible for the effective communication of member benefits, training, and retention of services. She is the administrator of membership accounts and liaison for member relations.