Happy New Year! I am excited to jumpstart 2021 with a new monthly article series focused on Member Engagement. In this series, I will highlight one or more aspects of your membership and help grow your knowledge of our website and the many benefits and services we provide to you as a member of our association. Let's start with new memberships and how to get the best results from the beginning.
Fill out the membership application completely.
Enter your labor affiliation and minority type in the boxes provided.
Let us know "why" you are joining the BX and what type of membership best fits your needs.
State who you would like to designate as the Primary Administrator. This user will be responsible for authorizing all changes on the account.
Make sure you initial all lines on the application and provide your signature.
Set up a training session with me once you receive your log-in credentials.
During the 20-30 minute training session, I will cover how to navigate our website, the benefits of setting up relevant filters, and how to use the Deskpad, Project, Research, and Administration tabs to your advantage. I will show you how to quickly look at projects and decide if you would like to track them while building a pipeline of business for the future. You will also learn how to track companies, add yourself to the bidders list, and connect with other members in our database.
As a new member, you have a wealth of information at your fingertips that will help grow your business and I want to make sure you know all the quick tips, tricks, and short-cuts for obtaining everything you need.
Seasoned Members, after reading this information, if you feel you could benefit from a training session, feel free to contact me by calling our office at 616.949.8650. It's never too late to learn more about how our system works and how it can save you time and money!
Log in to our virtual plan room to track projects, create filters, and more!
Want to request training? Contact us.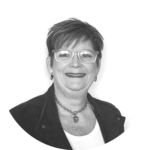 Cheryl, Member Engagement Specialist
Builders Exchange of Michigan
Cheryl is responsible for the effective communication of member benefits, training, and retention of services. She is the administrator of membership accounts and liaison for member relations.