Does your company have more than one geographical location or division that you would like others to know about?
Are all of them represented in your Builders Exchange of Michigan membership? If this describes your company, let's look at the benefits of having an Associate membership within our organization.
Gain More Exposure
You can list each of your locations for everyone to see where your businesses reside geographically. Geography matters for some projects. General Contractors often look for Sub-Contractors in their geographic area, therefore, it's best if they see you listed near them. Since our website shows members in the Research Center before Non-Members, your Non-Member locations will not be listed near the top.
Add Your Company to Bidders Lists
If you have multiple locations, you can add your company to bidders lists based on location. This is extremely beneficial in making sure general contractors can reach the right person at the right location for bidding purposes.
Assign Your Users Accordingly
Up to 20 users can be assigned to each location and identified based on which branch they work from. This allows your employees to set up their own filters and tracked projects by location and collaborate with other team members from all locations listed as members!
The Source Magazine Listing
Each location will be listed separately in the members guide at the back of our publication. Remember, the Spring Issue goes out to thousands of school administrators, architects, engineers, and BX Members and allows them to see all of your locations.
Speaking of our Source Magazine, just a few reminders:
Please make sure you update all of your current company information by 5:00 PM on Friday, March 12, 2021.
If you have not yet renewed your membership, do so before March 12th to guarantee your company is listed in the Building Resource Guide, our directory of members listed in The Source.
There's still time to advertise! Our Enhanced Listing package is available for advertising in both the Spring & Fall Issues + you get your logo posted in the Online Buyer's Guide for only $135! If you're interested, please view the media kit here.
How do you sign-up for an Associate Membership? Contact me with the information regarding your other locations. If we determine that your company qualifies, you will pay a pro-rated fee ($220 or less) to add one location, and all other locations will be free!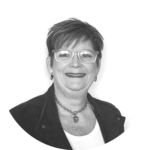 Cheryl, Member Engagement Specialist
Builders Exchange of Michigan
Cheryl is responsible for the effective communication of member benefits, training, and retention of services. She is the administrator of membership accounts and liaison for member relations.