The November school bond proposal update is ready and the votes are in! November saw twenty-five school bond proposals on the ballot, and many bond proposals have passed. Here are a few takeaways from the November 3rd election:
85% of the school bonds include technology upgrades.
The estimates varied widely starting from $3,900,000 for Ishpeming Public School District up to the largest estimate of $130,000,000 for Taylor School District. 
TowerPinkster and Kingscott have the largest share of bonds.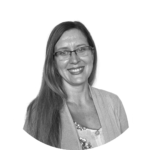 Becky, Construction News Reporter
Builders Exchange of Michigan Planning Department
Becky has been with the Builders Exchange of Michigan as a Construction News Reporter for 10 years. She enjoys finding out about projects in the early planning stages and building relationships with project owners, architects, and engineers.