September 2020: On Your Radar features new apartment developments, a distribution warehouse, senior housing, & more!
LARGE-SCALE CORRIDOR FOR AUTONOMOUS VEHICLES / Project ID 2020-1E51
Proposed is the construction of a 40-mile corridor designed for connected and autonomous cars and shuttles. Smart technology will be built along the path, including road sensors to detect traffic, weather, and road conditions. Infrastructure will allow driverless vehicles to communicate with each other.
REDEVELOPMENT AND ADDITION FOR A NEW APARTMENT BUILDING / Project ID 2020-1E78
Plans include the addition of a six-story structure onto an existing three-story historic structure for a new apartment building. Conceptual plans were reviewed last month by the Historic Preservation Commission.
NEW TRANSIT CENTER, LARGE-SCALE DISTRIBUTION WAREHOUSE, AND MIXED-USE HOUSING AND RETAIL COMPLEX / Project ID's 2020-1ED0; 2018-0D5F; 2016-2F24
Proposed is the investment of $400 million for a 4-story, 3.8 million square foot distribution center, and a $7 million new transit center. Plans for the surrounding site also call for housing, a facility for the Detroit Area Agency on Aging and senior housing, retail and commercial space, and a campus for a Community College.
NEW LARGE-SCALE LUXURY APARTMENT COMMUNITY / Project Number 2020-20D3
Each of the 320 units will feature Class A premium interior finishes, and some units will also have an attached garage. The resort-style amenities will consist of a 24-hour fitness center, swimming pool with cabanas and fire pits, pickleball courts, and a pet-friendly park and doggie spa.
LARGE-SCALE INDUSTRIAL BUILDING FOR BATTERY PRODUCTION / Project ID 2020-1F5E
Proposed is the construction of a 500,000 square foot industrial building with 317 parking spaces. Plans also include the expansion of utilities, roads, paving, landscaping, grading, and stormwater drainage.
NEW SENIOR HOUSING FACILITY / Project ID 2020-1FB4
Plans consist of a 3-story, approximately 45,860 square foot building with 125 independent senior housing units. Per the developer, they are still working through zoning entitlement and have not yet started to prepare the construction drawings.
NEW HIGH-END TOWNHOME DEVELOPMENT / Project ID 2020-1FDC
The township Planning Commission reviewed the rezoning request in early September. Building sizes will likely range from four to six-unit buildings, and there will be 72 total high-end units.
LARGE-SCALE RESIDENTIAL DEVELOPMENT INCLUDING SENIOR AND MARKET RATE APARTMENTS, SINGLE FAMILY LOTS, AND SINGLE-FAMILY CONDOS / Project ID 2020-1F70
Plans include 6 single-family detached units, 140 two-six unit attached single-family condominiums, a senior apartment building with 125 units, and 72 market-rate apartments for a total of 343 units. The city Planning Commission held a work session on August 25th to review the rezoning and preliminary Planned Unit Development approval.
Track these projects in our virtual plan room to receive the latest updates in your nightly email! Not a member? Request a free demo of our virtual plan room to see more projects.
Can't find a project in planning? Contact us.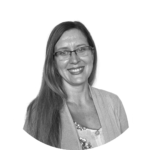 Becky, Construction News Reporter
Builders Exchange of Michigan Planning Department
Becky has been with the Builders Exchange of Michigan as a Construction News Reporter for 10 years. She enjoys finding out about projects in the early planning stages and building relationships with project owners, architects, and engineers.