October 2020: On Your Radar features a new community center, a large-scale urban community, an industrial business center, & more!
LARGE-SCALE GATEWAY DEVELOPMENT/ Project ID's 2020-21AF; 2020-21D6; 2020-21D7; 2020-21D9; 2020-21DA
Construction is expected to begin in 2021. The hotel will be the centerpiece of the development. Plans include an event center, a welcome center with office space, as well as a marketplace and business incubator.
PHASE ONE FOR AN INDUSTRIAL BUSINESS CENTER / Project ID 2020-2216
Phase one includes the construction of a 90,000 square foot industrial building. Vision Real Estate Investment is the developer and Nederveld is working as the civil engineer.
LARGE-SCALE MANUFACTURING CENTER / Project ID 2020-223D
This 500,000 square foot electric truck plant is estimated to cost $700 million. The new facility may be expanded in the future, as demand for electric vehicles grows.
LARGE-SCALE URBAN COMMUNITY / Project ID 2020-2232
Per Gibbs Planning Group, this project is still in the early stages. Phase one is expected to be complete by winter 2021. There will be 200 residences, ranging from townhomes, carriage homes, single-family cottages, to duplexes and lofts.
LARGE-SCALE PLANNED UNIT DEVELOPMENT / Project ID 2020-22CD
Plans include a club house with a pool, fitness center, and condominium units. There will also be outdoor beach volleyball courts and pickleball courts as well as a restaurant with indoor and outdoor seating and indoor golf simulators.
NEW COMMUNITY CENTER / Project ID 2020-22DA
This approximately $9 million project is slated to begin in late 2021. Proposed is a 30,000 square foot two-story building that will hold administration offices, programming space, and a gymnasium.
LARGE-SCALE DISTRIBUTION CENTER / Project ID 2020-239A
The developers plan to break ground before the end of the year on this 113,000 square foot distribution center. Plans include 1,098 parking spaces, significant new public road construction, and traffic signal upgrades.
NEW CUSTOMER SERVICE CENTER AND FIELD OFFICES / Project ID 2020-2414
This $5 million facility will be constructed using a technique that utilizes mass timber instead of concrete or steel. The design build contract will likely be released for bidding in early 2021.
NEW PUBLIC SAFETY COMPLEX / Project ID 2020-242A
To help fund the project, they anticipate putting a bond proposal on the May 2021 ballot. Preliminary analysis suggests the need for a 61,000 square foot building which will consist of a detention facility, office space, and courtrooms.
Track these projects in our virtual plan room to receive the latest updates in your nightly email! Not a member? Request a free demo of our virtual plan room to see more projects.
Can't find a project in planning? Contact us.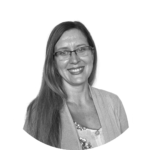 Becky, Construction News Reporter
Builders Exchange of Michigan Planning Department
Becky has been with the Builders Exchange of Michigan as a Construction News Reporter for 10 years. She enjoys finding out about projects in the early planning stages and building relationships with project owners, architects, and engineers.