November 2020: On Your Radar features renovations to a large-scale tower, a new three-story hospital, & more!
Special Feature! 2020 Bond Election Results Statistics. All individual projects can be viewed by logging in to our virtual plan room. View and download the report here.
TWO NEW APARTMENT BUILDINGS / Project ID 2020-2477
This $16.7 million project is expected to bid in July 2021 and will include 2 four-story apartment buildings containing 58 units.
NEW PSYCHIATRIC HOSPITAL / Project ID 2020-24AD
Proposed is the construction of a new $29.1 million psychiatric hospital with 60 adult inpatient beds. Plans also include 24 psychiatric beds for geriatric patients. A proposal was filed in October with the Michigan Department of Health and Human Services seeking a certificate of need approval.
RENOVATIONS TO A LARGE-SCALE TOWER / Project ID 2020-2550
The tower is 28 stories tall, and 450,000 square feet. Improvement plans are estimated at $10 million and call for upgraded elevator cabs with COVID-safe controls; a refreshed lobby with new furniture, modern lighting fixtures, and a media wall, along with an intimate cocktail bar, an expansive restaurant concept with an outdoor terrace, and a grab-n-go café.
NEW THREE-STORY HOSPITAL / Project ID 2020-24C1
Groundbreaking for this $30 million hospital is slated for spring 2021. Plans call for a 100,000 square foot outpatient surgery center and medical office facility to support the growth of same-day surgeries.
LARGE SCALE RESIDENTIAL DEVELOPMENT / Project ID 2020-25E4
Proposed is the construction of 4 four-story buildings containing 120 condominium units total for this $34 million development. Plans also call for 284 parking spaces including 8 electric vehicle stations, a community clubhouse, a playground and gathering area, and a community garden.
NEW HEADQUARTERS BUILDING / Project ID 2020-265D
The capital investment proposed for this 63,550 square foot new headquarters building is $44.7 million. The building will feature an adaptable workspace and plans include 170 parking spaces.
NEW CASINO AND RESORT / Project ID 2010-0248 and 2020-269F
Builders Exchange has been reporting on this $180 million project since 2010. The owner is now looking for owner's representative and project management services for the project. Plans for the 149,069 square foot casino also include a hotel, retail buildings, a multi-purpose event center, dining and entertainment options, and 1,910 parking spaces.
NEW LARGE-SCALE MIXED-USE DEVELOPMENT / Project ID 2020-0091 and 2020-26CF
Phase 1 of this project is estimated at $15.9 million and is slated to begin by the end of 2021. There will be between 215 to 270 total dwelling units including family apartment units; senior apartment units; and townhome units with additional in-law suites. Plans also include an early learning center/community center, commercial spaces, and a park with an outdoor amphitheater.
Track these projects in our online plan room to receive the latest updates in your nightly email!
Can't find a project in planning? Contact us.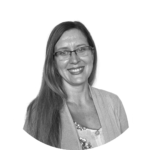 Becky, Construction News Reporter
Builders Exchange of Michigan Planning Department
Becky has been with the Builders Exchange of Michigan as a Construction News Reporter for 10 years. She enjoys finding out about projects in the early planning stages and building relationships with project owners, architects, and engineers.