May 2020: On Your Radar features the expansion of a university, multiple large scale projects, and more!
CHEBOYGAN – NEW HOUSING AND COMMUNITY DEVELOPMENT / Project Number 2020-124F
This $10 million project consists of a 3-story apartment building with up to 66 units, and 99 parking spaces.
They are applying for funding through the Michigan State Housing Development Authority and hope to hear
if they received funding in August.
ANN ARBOR – NEW HEADQUARTERS AND INNOVATION CENTER / Project Number 2020-1147
Proposed is an investment of at least $60 million for an Innovation Center and Regional Headquarters that
will consist of 70 percent corporate headquarters and 30 percent research/ development space. Potential
locations in Pittsfield Township and Ann Arbor are being considered.
EAST LANSING – NEW LARGE-SCALE OFFICE BUILDING AND DEVELOPMENT / Project Numbers 2020-10C5 and 2020-13CC
Total project estimate is $129.5 million. Phase 1 includes a 252,600 square foot building, designed with sleek
modern glass. Plans for the future also include 113,100 square feet of structured parking for a total of 250
spaces, including electric vehicles, bikes, and scooters; restaurant space; food/ beverage experiences; and an alley transformed into public space with art.
GRAND RAPIDS – SIMULATION CENTER REMODEL AND EXPANSION FOR A UNIVERSITY / Project Number 2020-105E
Construction on this $5.5 million project is expected to begin in May 2021 with completion in August 2021.
ACME TOWNSHIP – LARGE SCALE MIXED-USE DEVELOPMENT / Project Number 2020-1032
The proposed redevelopment of 157.51 acres of tribally owned land could provide much-needed housing for roughly 200 tribal members. Plans call for both multi-purpose housing and commercial properties.
DETROIT – CAMPUS RENOVATION PROJECT FOR A UNIVERSITY / Project Numbers 2020-1013, 2020-1014, 2020-1015, 2020-1016
Supporters contributed nearly $115 million to a fundraising campaign for the campus renovation. Plans include renovations and an addition to the student services building, a new intramural sports field and gathering spaces, renovations to a residence hall, and new student apartments.
BATTLE CREEK – LARGE SCALE SPECULATIVE INDUSTRIAL BUILDINGS / Project Numbers 2020-0FD2, 2020-0F94, 2020-0F96
The entire development is 88 acres, and the developer plans to construct 3 buildings in 3 separate phases for a total of 750,000 square feet. The developer plans to invest $10 million into phase 1; $8 million into phase 2; and $8 million into phase 3 for a total capital investment of $26 million.
Track these projects in our online plan room to receive the latest updates in your nightly email!
Can't find a project in planning? Contact us.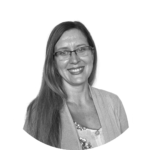 Becky, Construction News Reporter
Builders Exchange of Michigan Planning Department
Becky has been with the Builders Exchange of Michigan as a Construction News Reporter for 10 years. She enjoys finding out about projects in the early planning stages and building relationships with project owners, architects, and engineers.