March 2020: On Your Radar features multiple senior and assisted living developments, a new ambulatory center, and many more projects in the early planning phases!
HOLLAND – NEW MULTI-FAMILY DEVELOPMENT / Project Number 2020-0843
The vision for this 114-unit development is high-quality workforce housing. Amenities include a dog washing station,
fitness facility, playground, barbeque areas, a pergola, and a pavilion. Plans are to release this project for
subcontractor bidding this summer.
ADA – NEW MULTIFAMILY RESIDENTIAL DEVELOPMENT / Project Number 2020-0859
This 92-unit multifamily residential development will be in the planning phases for several months yet. The
development will include 4 buildings and 81 parking spaces.
MANISTEE – NEW SENIOR LIVING DEVELOPMENT / Project Number 2020-0909
This $12 million, up-scale senior housing development is anticipated to bid this summer or fall. Groundbreaking
could happen in late fall contingent on MSHDA funding. Plans call for a total of 46 units within 23 cottage-style
buildings.
ALMA – RENOVATIONS AND ADDITION FOR LEARNING COMMONS / Project Number 2020-09C4
Proposed improvements include a complete transformation and modernization of the existing 68,000 square foot
Kerhl Library and a 30,000 square foot addition to become the Learning Commons for Alma College. This $22
million project is in the fundraising stage and the construction schedule has not yet been determined.
ROMULUS – PHASE 1 AND 2 OF A LARGE-SCALE INDUSTRIAL PARK /
Project Numbers 2018-0AEB and 2020-0A0A
Phase one development is expected to start in the spring and will include a 409,158 square foot class A building
with 76 truck docks, 63 trailer parking spaces and 214 vehicle parking spaces. Phase two will include a 245,390
square foot distribution building with 58 truck docks, 67 trailer spaces, and 132 vehicle parking spaces.
NEW BALTIMORE – NEW AMBULATORY CENTER / Project Number 2020-0A67
This $24 million project is expected to open in 2022. The 38,755 square foot ambulatory center for Ascension
Michigan will offer services including radiology such as ultrasound, CT, and MRI scans, physical therapy, lab and
urgent care, and others.
GRAND RAPIDS – NEW ASSISTED LIVING FACILITY / Project Number 2020-0A87
Plans for this affordable senior assisted living facility include a 51,510 square foot, four-story building with 54 units.
The construction schedule will be determined once the developer finds out if they have received funding in July.
PONTIAC – NEW SENIOR APARTMENTS / Project Number 2020-0626
The former McCarroll School will become 26 apartments, and there will also be a 2 story, 24-unit addition. The
estimated cost of acquisition and construction is $10.5 million, and plans are to begin construction during the
second quarter of 2021.
Track these projects in our online plan room to receive the latest updates in your nightly email!
Can't find a project in planning? Contact us.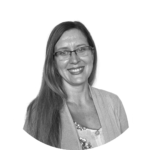 Becky, Construction News Reporter
Builders Exchange of Michigan Planning Department
Becky has been with the Builders Exchange of Michigan as a Construction News Reporter for 10 years. She enjoys finding out about projects in the early planning stages and building relationships with project owners, architects, and engineers.