June 2020: On Your Radar features multiple apartment buildings, new student housing for a college, and more!
BATTLE CREEK – LARGE SCALE REDEVELOPMENT OF FORMER MANUFACTURING FACILITY / Project Number 2020-1427
Proposed is the redevelopment of a closed 450,000 square foot manufacturing plant. The project is in the very preliminary stage yet, but plans could include a mix of multi-family housing, warehousing, and light manufacturing.
HOLLAND – NEW CAR WASH AND HEADQUARTERS / Project Number 2020-144E
A car wash franchise is proposing the construction of a 1,624 square foot car wash, and a 223,330 square foot headquarters building. The site plan and rezoning request were reviewed by the City of Holland Planning Commission in May.
GRAND RAPIDS – NEW BUSINESS SCHOOL FOR A UNIVERSITY / Project Number 2020-14B0
The university recently received an anonymous donation of $22.25 million for the project. Plans are to begin construction during spring 2021.
ANN ARBOR – TWO NEW HOTELS / Project Number 2020-14A9
The estimate for these two hotels is between $26 million and $30 million. One of the hotels will be 69,442 square feet and will provide 128 rooms while the other hotel will be 63,295 square feet with 107 rooms. Construction is slated to begin in fall 2021.
PETOSKEY – NEW APARTMENT BUILDING / Project Number 2020-14E0
Construction is anticipated to begin during spring 2021 on this new three-story, 60-unit apartment building. There will be a mix of one, two, and three-bedroom units, surrounding a courtyard with a patio. A single-story lobby/community space will be located on the south side of the building.
GRAND RAPIDS – NEW LARGE-SCALE WORKFORCE HOUSING DEVELOPMENT / Project Number 2020-14EA
The development will include approximately 240 dwelling units within five, 4-story buildings. Additional amenities include a dog park and dog washing station; walking paths; a fitness center, a leasing office and package room; a resident cafe; a playground; bike storage; private gardens, and courtyards. According to the general contractor, the project is in the early stages yet, and they do not expect documents for a couple more months.
HOLLAND – INDUSTRIAL BUILDING DEVELOPMENT PHASE 1 AND 2 / Project Numbers 2020-15B5 and 2020-15B6
Highpoint Real Estate and Development proposes an industrial building development on an 80-acre parcel to be split into two 40-acre parcels. Phase 1 will be for a 357,000 square foot industrial building with related drives, parking spaces, and loading dock areas. Phase 2 might include a 250,000 square foot building similar to the phase 1 building.
Track these projects in our online plan room to receive the latest updates in your nightly email!
Can't find a project in planning? Contact us.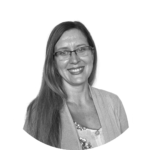 Becky, Construction News Reporter
Builders Exchange of Michigan Planning Department
Becky has been with the Builders Exchange of Michigan as a Construction News Reporter for 10 years. She enjoys finding out about projects in the early planning stages and building relationships with project owners, architects, and engineers.