January 2020: On Your Radar features a new performing arts center and art gallery, a new public safety complex, and more!
FLINT – NEW LIGHT INDUSTRIAL BUILDING / Project Number 2020-0061
The building is proposed to be approximately 100,000 square feet and will house fully automated, self-contained spray booths for General Motors custom components and accessories. The cost of the project is estimated at approximately $10.4 million.
ANN ARBOR – RENOVATIONS AND ADDITION TO A STUDENT CENTER / Project Number 2020-005E
This $23 million project has no architects or engineers selected yet. The project will consist of 80,000 square feet of renovations and an addition of 7,000 square feet.
GAYLORD – NEW PUBLIC SAFETY COMPLEX / Project Number 2019-367F
The building will be about 61,000 square feet and may contain more than 90-100 beds. The preliminary estimate is almost $25 million, and plans are to begin construction during spring 2021.
DETROIT – NEW PERFORMING ARTS CENTER AND ART GALLERY / Project Number 2019-366F
The owners have raised $15 million of the $25 million needed for the project. Construction is anticipated to begin during the spring of 2020. The venue will be for theater and music and a portion of the Manoogian collection of 19th century American art.
DOWAGIAC – RENOVATIONS AND IMPROVEMENTS TO A COLLEGE BUILDING / Project Number 2019-3591
Plans call for the replacement of the HVAC and mechanical systems, improving energy efficiency, updating the fire suppression system, and utilizing the existing 76,285 square foot building in a more appropriate way. This $8.6 million project is a few years out.
ANN ARBOR – NEW LARGE-SCALE RESIDENTIAL DEVELOPMENT / Project Number 2019-3521
Proposed is the construction of a new $100 million housing development consisting of 454 units. Plans call for constructing 35 townhomes and two mid-rise apartment buildings, which could be up to 6 stories. Plans are to begin construction on the apartment buildings before mid-2020 followed by the townhomes.
CHELSEA – REDEVELOPMENT OF A MANUFACTURING FACILITY FOR APARTMENTS / Project Number 2019-2527
Plans call for converting the former historic 49,695 square foot manufacturing facility into 36 apartments. Construction on this $8 million project is expected to begin in April 2020.
NORTHVILLE – NEW LARGE-SCALE MIXED-USE DEVELOPMENT / Project Number 2019-3508
Proposed is the construction of a new mixed-use development consisting of 4 new buildings to include 30,950 square feet of commercial space, 280 apartments, and 20 town homes. The City of Northville Planning Commission held a conceptual discussion for the project in November.
Track these projects in our online plan room to receive the latest updates in your nightly email!
Can't find a project in planning? Contact us.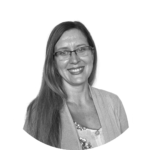 Becky, Construction News Reporter
Builders Exchange of Michigan Planning Department
Becky has been with the Builders Exchange of Michigan as a Construction News Reporter for 10 years. She enjoys finding out about projects in the early planning stages and building relationships with project owners, architects, and engineers.