February 2020: On Your Radar features new mixed-use developments, a university center for outdoor learning, and more!
NOVI – ASIAN THEMED MIXED-USE DEVELOPMENT / Project Numbers 2018-1715 and 2020-0576
Builders Exchange has been reporting on this $50 million project since 2018. This venue, the first of its kind in
Michigan, proposes a Japanese grocery superstore and a food hall concept as the central tenant and anchor. It
will also feature Asian-inspired restaurants, over 100 townhome apartments, Japanese gardens, bi-lingual
signage and authentic Asian architecture.
BAY CITY – NEW EXPERIENCE CENTER / Project Number 2020-04DC
The new $25 million experience center will be an in-depth, highly interactive educational experience, maintaining historical artifacts and state of the art exhibits. A location should be selected by April.
NEW HUDSON – LARGE-SCALE MULTI FAMILY RESIDENTIAL DEVELOPMENT / Project Number 2020-03EA
This 340-unit development will include 17 apartment buildings, a leasing office, gym, clubhouse, pool, dog park,
and several garage units. The owner is currently going through the preliminary approvals process with Lyon
Township.
SPRING LAKE – REDEVELOPMENT OF PROPERTY FOR A MIXED-USE DEVELOPMENT / Project Number 2020-03C0
The goal of the property development is to have a mixed-use property, preferably with
office/commercial/retail on the first floor and residential on the upper level(s). The zoning of the property
allows for both retail and office uses, and the village is encouraging residential rental units that provide
workforce housing. An RFP for developers is due on April 30th.
PORTAGE – LARGE-SCALE MIXED-USE DEVELOPMENT /
Project Numbers 2020-0256, 2020-0257, 2020-0258, 2020-0259, 2020-025A
When completed, the development will have a total of 1,020 apartments and up to 45,000 square feet of
retail/office space. Builders Exchange started reporting on the project in 2014. The next phase of the project is
slated to begin this spring and the final phase is anticipated to start during fall 2022.
TRAVERSE CITY – PROPOSED OPERATIONS FACILITY, BUS TRANSFER STATION, AND APARTMENTS /
Project Number 2020-0160
Plans for this $35 million project include a 57,000 square foot operation facility, a bus transfer station, and a
120-unit apartment complex on a 76-acre parcel. The project is in the early planning stages and the purchase of
the property should be finalized in December 2020.
SAULT SAINTE MARIE – PROPOSED LARGE SCALE UNIVERSITY CENTER FOR OUTDOOR LEARNING AND EXPERIENCES / Project Number 2020-00D0
Plans call for converting the former historic 49,695 square foot manufacturing facility into 36 apartments. Construction on this $8 million project is expected to begin in April 2020.
NORTHVILLE – NEW LARGE-SCALE MIXED-USE DEVELOPMENT / Project Number 2019-3508
The 150,000 square foot building will include the following: offices and flexible classrooms; a large, flexible
experiential learning area/platform; a place for community access to the Regional Outdoor Center; an office
and classroom for community programs; a rock wall; a state of the art kinesiology laboratory; and retractable
turf for kinesiology testing and community use. The university is waiting on the state to approve the capital
outlay request.
Track these projects in our online plan room to receive the latest updates in your nightly email!
Can't find a project in planning? Contact us.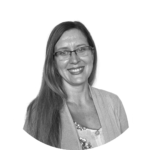 Becky, Construction News Reporter
Builders Exchange of Michigan Planning Department
Becky has been with the Builders Exchange of Michigan as a Construction News Reporter for 10 years. She enjoys finding out about projects in the early planning stages and building relationships with project owners, architects, and engineers.