December 2020: On Your Radar
 features a new $12.75 million headquarters building, a new outpatient surgery center, & more!
NEW HEALTH REHABILITATION AND NURSING HOME CENTER / Project ID 2020-27D8
This $32 million, 100,000 square foot facility will include 120 beds for rehab and nursing care and 12 beds for hospice care.
LARGE SCALE SOLAR FARM / Project ID 2020-27B9
This project is a $120 to $130 million investment and construction is expected to cost up to $7.5 million. The solar power generation farm will be located on 475 acres.
LARGE-SCALE MIXED-USE DEVELOPMENT / Project ID 2020-285D
Proposed is a mixed-use development including single-family housing, townhomes, duplex style homes, multifamily apartments, senior housing, and retail and office space. Bidding and construction schedules may be available in the spring.

PHASE 1 AND 2 REDEVELOPMENT OF A FORMER MALL / Project ID's 2020-2865; 2020-2868
The property covers 97 acres and will consist of 2,885 apartments, lofts, and townhomes, becoming the state's largest apartment development. The sale of the property will be finalized in January.

FAMILY JUSTICE CENTER AND JUVENILE DETENTION FACILITY / Project ID 2020-2890
Proposed is the construction of a new $20 million facility that will house the county Friend of the Court, the county juvenile court, and support staff for children involved in family court cases. Bidding is slated for the spring.
NEW HEADQUARTERS BUILDING / Project ID 2020-2950
Plans are to invest $12.75 million in the building and $5.535 million in equipment. Proposed is a 62,500 square foot building for a new international headquarters.
LARGE SCALE INFILL HOUSING DEVELOPMENT / Project ID's 2020-281A; 2020-281B; 2020-244C
The housing plan is estimated to cost $180 million and would take place in seven phases through 2027.

NEW OUTPATIENT SURGERY CENTER / Project ID 2020-27D2
The $17 million surgical center is in the early stages of planning and they are likely 3 to 5 months out on the decision to select a design firm and general contractor. Plans call for a 15,277 square foot outpatient orthopedic surgery center including four operating rooms and one procedure room.
Track these projects in our online plan room to receive the latest updates in your nightly email!
Can't find a project in planning? Contact us.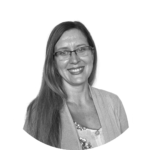 Becky, Construction News Reporter
Builders Exchange of Michigan Planning Department
Becky has been with the Builders Exchange of Michigan as a Construction News Reporter for 10 years. She enjoys finding out about projects in the early planning stages and building relationships with project owners, architects, and engineers.