August 2020: On Your Radar
 features the redevelopment of an industrial complex, multiple apartment buildings, & more!
FIVE PHASE LARGE-SCALE APARTMENT DEVELOPMENT / Project Numbers 2020-0175; 2020-1B95; 2020-1B9F; 2020-1BA0; 2020-1BA2
Plans include the construction of 504 apartment units within 95 buildings. Proposed site amenities include a clubhouse, a pool, a playground, a fenced in dog park, a community garden, and gazebos. There will be ranch-style buildings as well as two-story buildings which will be a mix of stacked ranch and townhouses.
REDEVELOPMENT OF AN INDUSTRIAL COMPLEX / Project Number 2020-1A0B
Proposed is the redevelopment of a 619,165 square foot industrial complex. The site could support up to six companies.
NEW APARTMENT DEVELOPMENT / Project Number 2020-1C46
This will be a three-building project consisting of 350 units. Plans also include 41,500 square feet of restaurant, cafe, and bank space. There are also plans for two floors of retail space, a pair of pocket parks, an art park, and 186 underground parking spaces.
PROPOSED NEW MIXED-USE DEVELOPMENT / Project Number 2020-1CFB
In July, the Charter Township of Plainfield Planning Commission held a preliminary discussion regarding the conceptual project. Plans for the development include a 91,125 square foot light industrial building, along with office and residential space.
NEW LARGE-SCALE SENIOR APARTMENT BUILDING / Project Number 2020-1BC5
The three-story building will be 138,105 square feet and include 125 apartment units. Parking will include 115 exterior parking spaces, 40 covered garage spaces, and 33 land banked spaces for possible future expansion. The developer is looking at closing on the land sometime during the third quarter of 2020.
NEW BUILDING AND PARKING LOT FOR A HEALTH CENTER / Project Number 2020-1CE6
The project is still in the fundraising stages. Plans include a 50,000 square foot building and 73 parking spaces.
LARGE-SCALE COLD STORAGE EXPANSION / Project Number 2020-1D0A
Proposed is a 156,326 square foot cold storage addition onto an existing building. In July, the owner submitted a site plan review application to the City of Holland.
PROPOSED EXECUTIVE OFFICE CENTER / Project Number 2020-1D8F
Proposed is the construction of a 74,371 square foot executive office center building. The City of Bloomfield Hills Planning Commission reviewed the site plan in July.
Track these projects in our virtual plan room to receive the latest updates in your nightly email!
Can't find a project in planning?

Contact us.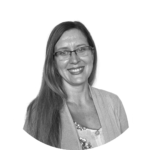 Becky, Construction News Reporter
Builders Exchange of Michigan Planning Department
Becky has been with the Builders Exchange of Michigan as a Construction News Reporter for 10 years. She enjoys finding out about projects in the early planning stages and building relationships with project owners, architects, and engineers.