April 2020: On Your Radar features multiple apartment buildings, new student housing for a college, and more!
BATTLE CREEK – REDEVELOPMENT OF AN OPERA HOUSE AND NEW MID-RISE APARTMENT BUILDING / Project Numbers 2020-0CD4 and 2020-0CD5
Builders Exchange has been reporting on this $50 million project since 2018. This venue, the first of its kind in
Michigan, proposes a Japanese grocery superstore and a food hall concept as the central tenant and anchor. It
will also feature Asian-inspired restaurants, over 100 townhome apartments, Japanese gardens, bi-lingual
signage and authentic Asian architecture.
GRAND RAPIDS – REDEVELOPMENT OF A LARGE-SCALE BUILDING FOR APARTMENTS / Project Number 2020-0E18
Proposed is the $26.1 million redevelopment of a 210,000 square foot building for 167 apartment units. The project
is in the early planning stage and construction is expected to begin before the end of 2020, pending approvals.
ESCANABA – NEW MULTI-FAMILY APARTMENT BUILDING / Project Number 2020-0C6D
The $14.5 million four-story, 74,900 square foot building will have a total of 70 units. Roughly 143 parking spaces
will be provided behind the building. The conceptual plans were reviewed by the planning commission in February.
ROSEVILLE – REDEVELOPMENT OF FORMER CHURCH PROPERTY FOR LARGE SCALE STORAGE AND RETAIL / Project Number 2020-0B5B
This $9 million project consists of plans for 116,700 square feet of retail and storage facility space. Demolition on
the site is planned for late 2020 or early 2021. Plans include a business office, climate-controlled and drive-up
storage units, possibly 4 retail and or restaurant tenants, and a rooftop garden.
GRAND RAPIDS – NEW STUDENT HOUSING AND POTENTIAL MIXED-USE FOR A COLLEGE / Project Number 2020-0BE2
The college anticipates opening the project in August 2022. A vertical, multi-story building with limited or no onsite residential parking is envisioned. Common area spaces may include, but not be limited to, student engagement areas such as a multi-purpose room, fitness, and/or studio space.
CANTON – TWO NEW HOTELS / Project Number 2020-0D8B
Proposed is the construction of two four-story hotels with a total of 237 rooms and a total of 185,152 square feet. The total project value is $25 million.
TRAVERSE CITY – RENOVATION TO A BUILDING FOR COMMERCIAL AND RESIDENTIAL SPACE / Project Number 2020-0C21
Plans call for a four-story, 96-unit residential building offering 5,000 square feet of main floor retail space, and a
leasing office. A total of 90 parking spaces will be provided in a basement parking garage. Site plans were
reviewed by the city planning commission in March.
Track these projects in our online plan room to receive the latest updates in your nightly email!
Can't find a project in planning? Contact us.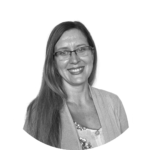 Becky, Construction News Reporter
Builders Exchange of Michigan Planning Department
Becky has been with the Builders Exchange of Michigan as a Construction News Reporter for 10 years. She enjoys finding out about projects in the early planning stages and building relationships with project owners, architects, and engineers.