Make The Source, Your source for advertising this Spring!
What's The Source? It's our Spring magazine, which highlights the May 2021 school bond proposals, recaps the November 2020 bond vote, and features articles from industry experts about school construction. It reaches thousands of school administrators, architects, engineers, and all Builders Exchange of Michigan members.
Is there still a space for print in your marketing budget? The answer should be unequivocally, yes!
With 2020 came a year of less face-to-face business interaction, fewer meetings, and little ability to network with one another. Construction companies had to figure out new ways to market themselves and their businesses and are still being innovative today.  All the more reason why advertising is the socially-distanced answer to getting your name out there.
Did you know print advertising is the most trusted medium? In fact, 82% of consumers report that they trust print ads over digital ones. Magazine advertising is a great way for others to become familiar with your company by building brand awareness and favorability. Contrary to popular belief, research suggests that print media popularity is not dead and that you should not direct all your marketing dollars into digital mechanisms like social media, but rather, merge both digital and print advertising to enhance both and boost effectiveness. It is founded that the human brain reacts well to print and it continues to generate amazing leads for companies all over the world. It's proven that print grabs and holds the attention of its readers. Magazine advertising offers the potential for high-impact messages, rich with color and visual imagery that attracts attention and enhances the visual presentation of your services and/or products.
Contact me today to showcase your company! We offer several advertising options from our Enhanced Listing to the back cover. I'd love to help you decide by discussing which option works best for you.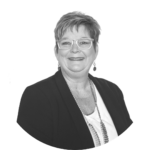 Cheryl, Member Engagement Specialist
Builders Exchange of Michigan
Chery is responsible for the effective communication of member benefits, training, sales, and retention of services. She is the administrator of membership accounts and liaison for member relations.