The August school bond proposal update is ready and the votes are in! August saw thirteen school bond proposals on the ballot, and many bond proposals have passed. Here are a few takeaways from the August 3rd election, as well as a preview of what's to come for November's school bond proposal vote:
Two of the three proposals that failed, failed by a margin of 2% or less.
The estimates varied widely starting from $1,700 for Lawrence Public School District up to the largest estimate of $175,000,000 for Portage Public Schools. Both proposals passed.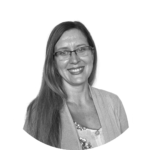 Becky, Construction News Reporter
Builders Exchange of Michigan Planning Department
Becky has been with the Builders Exchange of Michigan as a Construction News Reporter for 10 years. She enjoys finding out about projects in the early planning stages and building relationships with project owners, architects, and engineers.